The surprising truth about expanding to Latin America
September 26, 2019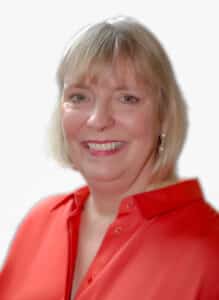 By Kreston CEO, Liza Robbins.
If you're thinking of doing more business internationally, this probably isn't the first region you think of.
Lots of people assume it is not very business – or investment-friendly.
Yet, this region houses many multinational companies and is keen to open up for more international business…
Santander is one of its largest banks – and is increasing its presence there¹.
InterContinental Hotels Group² has spent almost half a century there – and is still expanding. And even Ikea³ is opening its doors there soon.
Indeed, a lot of the market is relatively untapped….
….And this means a huge opportunity for your firm!
Which region am I talking about?
….It's Latin America.
Over the past few weeks, I've mentioned to you the conferences I've attended in the US and in China.
I was also lucky enough to visit Cartagena in Colombia, for a conference with Kreston firms in this exciting region.
It was inspiring to see how keen these firms are to grow their business internationally…
…and the lengths to which they are prepared to go, to make this happen.
They were realistic about the steps they need to take, to give you confidence that you can do business with them and to bring themselves up to international standards.
We talked about everything from creating English-language marketing collateral, to ensuring their premises are fit-for-purpose for international visitors.
We even discussed the need to grow and to merge, because companies from overseas usually want to do business with organisations of a certain size.
And we shared many examples of good practice from Kreston firms in Latin America which have already travelled a long way on this journey.
It helps that Latin America is host to some of the world's largest economies.
So the region has much more to offer than most companies realise.
And with Kreston firms already operating there, you have an existing networking with which to partner and grow your firm.
This is one of the main reasons why being a Kreston firm is a strength…
…It's simple for you to work across borders and access local knowledge and expertise, taking your business to places like Latin America with ease.
That is why I am proud to announce a brand-new Kreston LatAm group.
If you are a Kreston firm outside of Latin America, it is there to help you connect with your counterparts in the region, understand their capabilities identify new business opportunities – and act on them.
And if you're a Kreston firm in Latin America, this group will help you forge ties with companies from outside the region, which want to do business with you.
It's win-win.