The way you manage staff must change during COVID-19. Here's how
May 27, 2020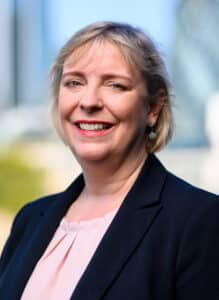 By Liza Robbins.
It's a Thursday afternoon, and 50 staff members of Van Herwijnen Kreston in Holland are meeting online.
But they're not there to discuss clients or discuss the status of various assignments…
…They're in a "virtual pub".
Partner Martin Hommersom – who is also one of Kreston's directors – has prepared a pub quiz, and sent everyone a small packet of beer and chips (French fries).
"An hour-and-a-half later, everyone was still socialising together in the digital pub," he told me afterwards. "It was incredible."
Their experience illustrates one of the key challenges of the Coronavirus crisis. As we move towards remote working, the way you manage your team is going to have to change as well.
This was one of the key themes that emerged from my discussions with four Kreston directors from all over the world, about the long-term impact of COVID-19 on our industry.
"When people are working from home rather than from the office, you need to invest in order to build good teams – It's part of 'Knowing people, knowing you!'" says Martin. "You can't speak to each other casually or drink coffee together, so how do you build those connections? Coronavirus is a management challenge."
His firm has experimented with the "virtual pub", and I've heard of many other firms that are encouraging staff to meet daily online, setting online challenges and competitions for their team, and trying to think "outside the box" in order to encourage interpersonal interaction while remote working.
But it's not just a challenge of socialisation – but of how to work effectively together, while physically apart.
"I've been checking in with a lot of my contemporaries, and have noticed that the people who have adapted well to this way of working are much more organised," says Eustis Corrigan, senior managing director at CBIZ & MHM based in Memphis, Tennessee. "You have to be pretty efficient to work this way."
Counter-intuitively, he has noticed that some of the biggest "personalities" in the office – and the most prominent leaders – are finding it hardest to adapt, because the new conditions do not suit their leadership style.
For firms, this means adjusting workflows to allow for remote working and interactions with clients when you cannot meet them face-to-face.
But above all, it means giving staff members a lot more support getting organised.
"20-30% of employees feel lost in this new way of working, and they need a lot more structure, hand-holding and instructions than previously," says Eustis.
Many also need training in how to use the technology which is now becoming normalised.
"Not only are we holding more meetings online, but our working methods are changing, and we are using electronic methods to audit and go into our clients' systems," says Edmond Chan, partner at Kreston CAC in Hong Kong. "You cannot assume staff have those skills – we need to train both our staff and ourselves to be more familiar with this technology."
Looking to the future, this may affect your hiring practices.
"You're going to have to hire self-starters, who are going to be more organised and more productive," says Eustis. "You'll also need strong communicators, because that is very important when people are increasingly on email or meeting virtually.
"This can be a challenge to identify, especially at the entry-level."
And the structure of your team may change, too.
As I mentioned last week, some firms may experiment with outsourcing – giving them maximum flexibility with their workforce in case of a resurgence of the virus, or economic distress.
Others may consider consolidating teams from different offices, either permanently or on a project-by-project basis, as this is both easier when remote working is the norm and helps manage costs.
All this, of course, will generate its own managerial challenges, to keep your teams organised, motivated and cohesive.
Of course, we'll be here for our Kreston members, to give you any support and help you need thinking through these issues – so please do get in touch.