This opportunity for Kreston in China blew my mind
September 18, 2019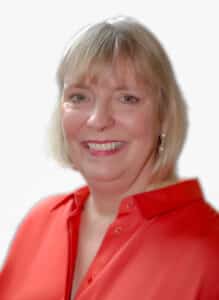 By Kreston CEO, Liza Robbins.
How much of your business is taken by the Big 4?
Losing out on business to them hurts, doesn't it – especially when you have a talented team you know can compete.
Depending on which region you are in, the Big 4 might secure a large part of the business you really want…
…and this is happening on repeat in China.
I recently had the pleasure of going to China for a Kreston conference and was struck by the huge opportunity to do business there.
It got me thinking… why should Kreston firms accept so much of that business being taken by our rivals?
We shouldn't!
You probably don't know, but I have a deep connection with China.
My father was born in Shanghai and although I was born and raised in England, there was a definite Chinese influence on my childhood…
…So much so that I studied at university in the far East and even worked there for a few years.
The China I saw 20 years ago and the China of today are two completely different countries.
Back in the late 1990s, I visited a small, sleepy fishing village called Shenzhen, around 25km from Hong Kong, with no commercial ambitions. It was possible to walk from one end to another… though there was no good reason for most people to visit.
Fast forward to the Kreston conference a few weeks ago, which was also held in Shenzhen.
It's now being called the city of the future – and rightly so!
I was absolutely floored by the levels of innovation, and most of all, by the way Shenzhen has embraced technology like no other city I've ever been in.
When I walked around the city, I saw robots delivering parcels and hotels now even use robots for room service – you can't get more futuristic than that!
What's more, the $3 trillion¹ Shenzhen Exchange is devoted to hi-tech, with over 8,000 tech start-ups based there.
This means that there are countless opportunities for growth in this market – including for Kreston firms.
So if you have ever considered China as a growth market – it's time to start taking action.
Others are already there.
Whilst at the Kreston conference, it was striking how many colleagues from the UK and Dubai were speaking Mandarin, and how many Chinese colleagues were speaking English.
These same colleagues from Dubai, India and the UK also talked at length about how China is investing in infrastructure back in their home countries – so the opportunities flow both ways.
All of this showed me that cultural barriers are starting to fall, and there's a real willingness to embrace linguistic and cultural differences to make business work.
The exciting part is that we have well over 15 Kreston firms in China and the wider region, that are committed to connect with other Kreston firms internationally.
And that's why we're creating a Kreston China Global Business Group.
The group will help us identify firms that want to grow their business in China, as well as Chinese firms looking to do business overseas.
It will help clarify what skills and specialities are available on both sides, provide bilingual marketing collateral, identify opportunities as they arise – and most importantly, help facilitate valuable business opportunities.
Of course this isn't an overnight process. Building real relationships across borders takes time, which is why this group exists.
If we're going to capture some of that Chinese business currently flowing to the Big 4, the time is now!
We have the skills, passion, people and connections to put your firm on the Chinese map.