We wanted to grow fast… So we merged with another Kreston firm
September 4, 2019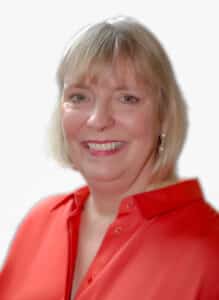 By Kreston CEO, Liza Robbins.
"We all want to grow to the level of the Big 4, but it's difficult to achieve with organic growth and takes a long time.
"So we concluded that the best route was to merge with another firm, and develop together going forward."
That's how Ganesh Ramaswamy, until recently a partner at Kreston Rangamani in India, explains his firm's decision to merge with Kreston SGCO earlier this year.
What was his experience, what challenges did both firms face, and how did their employees and clients react to the merger?
Today, I'll share their story with you through Ganesh's eyes.
Sure, we've focused on succession planning recently, but the merger didn't happen because of a lack of a succession plan. The firms merged primarily because they each wanted to take a bigger chunk of the market.
South-India based Rangamani planned expansion to the north, so it set up offices in Mumbai and Delhi. SGCO, based in north India, wanted to expand to the south, and opened an office in Bangalore.
"Instead of being competitors," says Ganesh, "we decided to combine our strengths and contacts. Alone, it would take us 10-15 years to reach our goals organically."
The combined firm is stronger than its individual parts.
"Kreston SGCO is a leader in transfer pricing, and Rangamani leads in outsourcing – which was an area SGCO wanted to expand into," he added. "So we capitalised on our respective strengths."
But there were other considerations besides market share and growth.
One was efficiency. They could close the small offices they had opened, and achieve economies of scale by sharing resources.
With bigger teams, they were also more appealing when pitching for new business…
…And less likely to lose existing clients.
"Some of our clients moved to larger firms when they grew, because they didn't think we were big enough to audit them," Ganesh told me. "The merger means this issue has now gone away."
But the merger didn't come without challenges, mainly around cultural differences between north and south India. Ganesh, who is responsible for international business in the new entity, explained:
"In the different regions, there are different reporting systems and employees' levels of authority are different. Each firm had much debate about this!
"In a joint meeting, we openly discussed how we'd manage differences in culture. Many mergers fail because of cultural issues, so we knew we had to tackle it early."
To address these concerns, the firms decided on one reporting structure – that of Kreston SGCO, which was by far the larger firm.
SGCO sent staff to Rangamani's offices, to train them in the reporting formalities, and Rangamani in turn seconded staff to north India.
This cross-training led to a deeper understanding of how each firm works, opening crucial dialogue and creating personal relationships right from the start.
No doubt, over time they will create a new, joint culture that everyone buys into.
Of course, it helped that both firms were already operating under the Kreston brand.
Not only did they have auditing standards and much else besides in common, their clients already saw them as part of the same group.
So when they merged, their clients didn't feel the change.
As for staff, they were excited about the new opportunities to develop their careers. Ganesh was very proud to tell me that they saw no employee attrition through this process!
The combined firm, under the name Kreston SGCO, will have around 450 employees, four offices, and 17 partners, four of whom are originally from Kreston Rangamani.
So you see, a merger can be a smart decision when you want to grow your firm quickly. You can take more of the market and expand your services quickly.