What to expect from the Millennials
September 30, 2016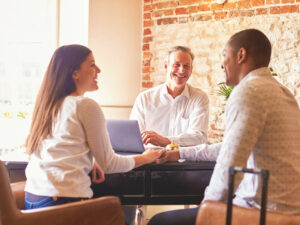 A new generation is coming to challenge the market. The Millennials make up a quarter of the US population and are an increasing percentage of the workforce. Firms need to respond to the expectations of a generation that has grown up with mobile technology.
And what should accountants expect from the Millennials? Talent attraction and retention are consistently identified as one of the key challenges for accounting firms.
According to Brian Saunders, CEO of time and billing and practice management software maker, Big Time Software, in an article on Accounting Web, they will definitely demand a cloud service as a customer and even as an employee, as they see the office as "a thing and not a place".
Millennials are more willing to quit traditional jobs to work for themselves and will probably prefer to send you a text than an email.
So, how should accounting firms deal with this new generation? There are no secrets and the more practical and easier, the better. There are a few steps you can take for this tax season to make sure your firm is well placed.
– Move to the Cloud – if you aren't using an online practice management system, you need to start today. With it, your employees (including Millennials) can access the "office" from everywhere.
– See the Data's Power – when your data is online and you manage it, you realise that your firm can perform much better during tax season.
– Implement communication software – to let you communicate status and resolve customer requests quickly. These kinds of systems can connect people that work together on a project and who are located in different places.
Managing these simple systems and putting them in place can make a difference to your business, transforming it into a thing, not just a place.
Source: Accounting Web