What we're thankful for
November 26, 2020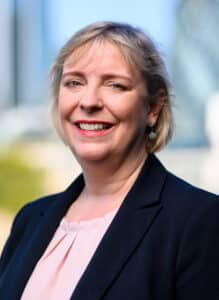 By Liza Robbins.
It's become a cliché to say that these are tough times.

They are.

But if there's one thing that's given me joy recently, it's been reading the responses to an email I recently sent to Kreston members pre-empting Thanksgiving, which is celebrated in America and Brazil today.

I asked what you are thankful for right now.

There was so much positivity!

What really struck me was how little mention there was of the COVID crisis.

In general, people seemed grateful for the same things they would probably be grateful for yesterday – and hopefully tomorrow.

It was the small things that seemed to count. The human touches that really enrich our lives.

Susan Li, International Business CEO at Brighture in China, made the point beautifully.

She messaged me while standing on a street corner, waiting to have lunch with a dear friend.

"The sun is shining on my shoulder from the tree and I am breathing the sweet air from the blue sky. Though it is early winter, the weather is warm and cosy," she wrote.

"Thanks to this moment which makes me the happiest person in this world, with my beloved friend, with the beautiful day, with such a good feeling."

The Coronavirus experience had made her even more grateful for such moments, she added. "Normal daily life" has become more special.

Many people – from Diana Komugisha in Uganda to Robson Izabel in Brazil and Andy Burczyk, in the USA – understandably said they were grateful for good health.

And several of my correspondents found their faith a source of comfort and inspiration.

"As a Christian I wake up every morning and give thanks to God for the new day and all that it may hold for me, the people I will meet along the way, the wonderful family and friends I have and a world that is full of wonder, love and kindness (though you sometimes have to look a bit deeper than the surface)," wrote Christine Newitt of Duncan & Toplis in the UK.

Indeed, almost everyone who wrote to me put their family, friends and other relationships at the top of the list of the things they were grateful for.

And the interesting thing is, that was true even in a business context!

Not one person mentioned money, promotions or anything like that.

Ivo Claeys at Kreston MDS and Nadia Van Den Neste at Kreston-VDN, both in Belgium, were both grateful for their business partners and their support, reliability and collegiality.

"We are grateful for our clients and the relationship we maintain with each of them and the loyalty they show, especially during these times," added Yuselfy Alvarez of Kreston Alvarez & Carrasco in Panama.

"We cannot forget how thankful we are for the amazing team of professionals that walk with us day by day."

I love the fact that several responded by saying how thankful they are to do work that feels meaningful and fulfilling. And they still enjoy improving their skills and continually learning.

Most of all, I was touched by the number of correspondents who said they were grateful to work for Kreston firms which give their teams a strong sense of purpose and value.

This is a theme I've returned to several times in my emails this year…

…And Andrew Pincott, Director of Business Development and Marketing at Kreston Reeves in the UK put it wonderfully:

"In 2006, I asked [someone senior] what the firm's purpose was. His answer was, 'To increase profits year-on-year.' That firm no longer exists.

"I'm now grateful to work in a firm that takes a wider view of our role and purpose, and that even in these challenging times asks itself what it can do for its people's and its communities' welfare, not solely about its short-term financials."

I, too, am grateful for these things – health, friends and family, supportive colleagues, a sunny day, a feeling of purpose.

I said earlier in this article that these were the "small things in life". It's not true.

They just seem that way! These are the main things in life.

Perhaps the drama of 2020 has simply allowed us to focus more on what is really important.

Perhaps it's what we've always valued, but I belong to a nation that has never celebrated Thanksgiving… I've never heard it expressed quite as bluntly.

Either way, I hope that as life speeds up again in 2021 and a more rushed pace of life resumes, we can stay focused on these things that really count.

They're the ones that bring happiness.

I wish those of you who celebrate it a joyous Thanksgiving.