BFCD: "Why we switched to Kreston"
May 3, 2019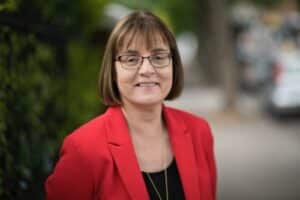 Irish accountancy firm BFCD recently moved from its existing accountancy association to join Kreston International. We spoke to partners Margaret Deehan and Luke Prendergast about why they made their decision, the relationship they want to develop with other Kreston members, the Irish economy and the changes they are witnessing in the accountancy profession.
KRESTON: Tell us a little about your practice.
MD: We are a 30-year-old, Dublin-based firm. We have grown to a staff of 22, led by three partners – Luke, who specialises in tax; and Margaret and Dara Ó Gaora, who are general practitioners.
Our client base is broad, but we specialise in owner-managed SMEs. We are proud that many of our clients have been with us for many years and even several generations.
We have a lot of clients in construction and property development, pharma, hospitality, manufacturing, retail & distribution, as well as not-for-profits, but cater to other industries as well.
Our services include audit and assurance, taxation advice, outsourced book-keeping and payroll and corporate finance.
KRESTON: Why did you join Kreston?
LP: We were members of another association but there was an opportunity to join Kreston and we decided it was too good to give up, so we switched.
Kreston has a very good global network which is very important from an Irish perspective.
When our clients do business overseas, we want to be able to put them in touch with our affiliate offices in the EU or further afield. I am looking forward to meeting our counterparts at Kreston's conferences so we can make referrals to people we know and trust.
And the reverse is true as well. Our economy is very open and attracts a lot of international trade. There is a lot of inward investment that requires accountancy and taxation services.
If our counterparts elsewhere have clients investing in Ireland, you can pick up the phone to us. We can provide a turnkey service and have already done so many times for companies from across the US and Europe.
KRESTON: You mentioned that you are particularly proud of your long-term relationships with clients. What is your secret to maintaining your client base?
MD: We are very responsive to our clients. They pick up the phone to us to talk about any financial decision and we are always talking to them about their wider financial life. They know that if they ring us they will get a fast response.
I have regular meetings with our staff to embed our core values (partnership, integrity, commitment and responsiveness) and to see what else we can do to better the relationship with our clients.
The culture in our firm is that it's not just the partners developing relationships with the clients, but all our staff. They are actively encouraged to build those relationships.
Staff are also brought to client meetings to learn and they are involved in decisions. We are a training firm, and teaching soft skills is as important as teaching them technical skills. And that continues as they advance in our firm.
KRESTON: What do you see as the biggest challenge for firms like yours, in today's marketplace?
LP: There is huge consolidation in the accountancy market. The Big 4 are increasing their market share and there is consolidation in the middle tier, below them – many are being taken over by the Big 4 or being forced to merge.
We want to stay independent, so to do that we have to be at the top of our game – always growing, but in an expedient way. Joining Kreston gives us an edge.
There is also the challenge of recruiting the best talent. We have full employment so there is a lot of competition for staff, and we need to look attractive to potential new employees. Part of it is culture. We try to give our staff a positive work-life balance and there is a very cordial atmosphere in the office. We offer a lot of benefits like free gym membership and treat our staff with respect and trust. We also provide support in terms of their professional education.
KRESTON: Where do you see your firm in the next 2-3 years?
MD: We are going to continue growing our business. Accountancy is changing, not only because of the shifts in the market I just described but also the challenges and opportunities that technology brings.
I expect that there will always be a place for accountants, but we will be doing a lot more advisory work than traditional work. We are already experiencing a shift in that direction. Our service lines are still broken down traditionally – audit / tax and so on – but senior management is doing more advisory than ever before.
To find out more about BFCD, visit https://www.bfcd.ie Or attend Kreston's conference in Warsaw in May, where Margaret, Luke and Dara will run a session introducing themselves and their services.