---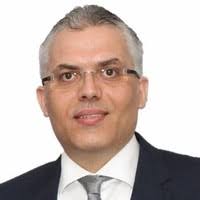 Ersel Barlak
Partner, Head of Corporate Finance & Advisory Services, Kreston ATA, Turkey
Ersel Barlak has 25 years of working experience in diversified roles such as corporate finance, business strategy, banking, audit and corporate business development covering a broad number of industries with significant project and deal execution leadership responsibility.
Ersel has a proven track record of leading projects such as valuations, project finance assignments, strategic assessments, market and financial feasibility studies, greenfield investments, portfolio reviews, competitive analysis, strategic planning, evaluation of investment targets, M&A engagements, formation of strategic partnerships, privatizations, divestitures, IPOs and SPOs.
---
Investing in Turkey: Can the economy find stability in 2024?
October 19, 2023
Investing in Turkey is a tale of two halves. As the 19th largest economy in the world, boasting a GDP of roughly $906 billion, Turkey is working against the odds to keep a seat at the economic table of the G20 powerhouses, navigating a complex list of setbacks, from natural disaster to hyperinflation.
The nation has experienced a notable journey of growth, reforms, and resilience over recent years. Ersel Barlak, partner at Kreston ATA, Turkey, examines Turkey's foreign investment growth, second only to the United Arab Emirates in 2022. In the face of 58% inflation, Ersel discusses the firm's trajectory amidst economic challenges and opportunities.
Overview of investing in Turkey
Turkey has witnessed ambitious reforms and high growth rates between 2006 and 2017, leading
to a substantial reduction in poverty. The share of individuals below the $6.85 per day poverty line nearly halved to 9.8% between 2006 and 2020 according to World Bank data.
Ersel Barlak, with six years in the network under his belt, has a clear perspective on why that is.
"When compared to the EU countries, Turkey is the country with the highest youth population, half
of Turkey's population is under 32, which forms a youthful workforce with a strong potential," shares Ersel, attributing part of the success to the nation's intellectual capital.
"As of 2020, approximately 1 million undergraduates graduate from more than 200 universities yearly. The workforce in Turkey experiences the biggest growth among the EU countries as it becomes more and more productive every day ."
Despite the challenges of high private sector debt, persistent current account deficits, high inflation, and an unemployment rate double that of European G20 members, Turkey managed to achieve a robust economic growth of 5.6% in 2022 following the COVID pandemic recovery.
Foreign investment: Istanbul's significance
The country took a blow in February 2023 in the form of devastating earthquakes, which inflicted physical damage in 11 provinces, accounting for 16.4% of Turkey's population and 9.4% of its economy. The direct losses are estimated at $34.2 billion according to a World Bank report, but reconstruction of that figure could potentially double.
Ersel reflects on Istanbul's resilience and emergence as a regional hub for foreign investors amidst these adversities. "Particularly Istanbul has become a strong attraction centre for foreign investors investing in Turkey," notes Ersel, underscoring the city's strategic significance and adaptability.
OECD economic outlook for investing in Turkey
The OECD Economic Outlook, June 2023, further details this situation, projecting a moderate economic growth of 3.6% in 2023, attributed to weaker exports, while domestic demand continues to fuel growth. This was still the best outlook in the G20.
The extensive damage caused by the earthquakes has indeed disrupted economic activity, yet
the rapid initiation of reconstruction work is expected to largely offset this negative impact. The unemployment rate is anticipated to hover around 10%, and inflation, currently at 58%, is projected to "return to normal" rates of 15% by the end of 2025, with nominal wages experiencing a rapid ascent.
Investment incentives and strategic advantages
So what is bringing foreign investment to Turkish shores, despite uncertainty? Turkey offers a myriad of investment opportunities, bolstered by extensive incentive programs, a liberal investment environment, and strategic geographical leverage. "Hundreds of leading global companies in automotive, energy, and retail industries take advantage of competitive R&D incentives," states Ersel. He further highlights Turkey's role as a gateway for international companies aiming to expand into diverse markets and the youthful demographic profile that augments the nation's appeal.
Focus, too, on uninterrupted reforms, makes the process of starting a business in Turkey appealing, Ersel believes, "Thanks to the reforms introduced in the fields of innovativeness of production, the sustainability of growth, qualified workforce, and collaboration in the international market, the average time period required to start a business shortened to 6.5 days from 38. In addition to its expanding domestic market, Turkey also offers access to approximately 1 billion consumers in the regional market with the support of free trade agreements ."
Investing in a greener future
Looking to the future, Kreston ATA is focusing on expanding its Corporate Finance & Advisory business. While acknowledging that the demand in specific service areas has remained constant, Ersel highlights the firm's commitment to leveraging emerging opportunities and adapting to the evolving economic landscape. The integration of ESG policies is also gradually gaining traction in Turkey. "ESG is a new concept to our clients. Frankly speaking, it is not a priority on their agendas," reveals Ersel.
However, he does predict a shift in this outlook, as clients exporting to the EU will need to comply with regulatory standards, hinting at potential future investment in this area to align with international business norms.
Conclusion
Turkey, with its blend of historical significance, economic resilience, and strategic advantages, remains a destination for foreign investment. As the nation navigates economic challenges and opportunities, insights from Ersel Barlak provide a glimpse into the evolving narrative of doing business in Turkey – a tale of adaptability, strategic foresight, and continuous growth.
If you are planning on doing business in Turkey, please get in touch.