---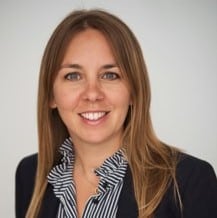 Christine McAlarney
Shareholder, CBIZ and Mayer Hoffman McCann PC, Technology Director Kreston Global Audit Group
Christine is based in Meyer Hoffman McCann's Tampa Bay office. A Certified Public Accountant, she is recognized as a national specialist in providing audit and financial reporting services to both domestic and international companies in the public and private sectors. Christine has worked extensively in all aspects of audit, review and compilation engagements, spending a significant amount of time working in the accounting advisory practice and providing technical consulting for the firm. She is also a member of the firm's Professional Standards Group where she provides leadership in multiple areas, including derivative financial instruments, share-based compensation, fair value, business combinations, and complex debt and equity transactions.
---
Christine McAlarney, CBIZ MHM, writes about inflation for International Accountant
November 8, 2022
Controlling budgets against rising costs and inflation
Inflation has become a global issue, with the cost of living impacting countries with spiralling oil costs, an influx of cash, supply chain issues and a lack of access to cheap goods with parts of China still under lockdown in order to control Covid outbreaks compounding the markets. Managing budgets effective by keeping cash flow healthy could help avoid insolvency.
The impact of inflation on corporate budgeting
Christine McAlarney, Shareholder from Kreston Global's US firm, CBIZ MHM, explores the rise of inflation globally and the impact that has on company balance sheets. Christine offers practical advice to executives to help manage costs in challenging economic times. Business owners often face critical decisions, whether to pass costs on to customers or temporarily absorb costs, hoping for a quick resolution in the market.
Cash-flow strategy
Agile companies should be considering the impact of inflation on the bottom line, reducing fixed costs such as lease agreements, investment in technology and investment in staff.
The great resignation
Covid had a distinct impact on the labour market, which is still being felt today. Rethinking office space, technology and outsourcing parts of the business, even to other countries who offer more competitive labour compensation costs.
Working capital
Having a helicopter view of working capital of payment cycles within the business will allow business to increase levels of cash, creating an operating cushion to mitigate unforeseen increases in costs. Improving liquidity increases business viability and having robust data collection sources can help speed up this process, allowing a business to react to the ebb and flow of a volatile market.
Conclusion
Understanding whether or not inflation is longterm or transitionary allows businesses to make smart decisions on fixed costs, labour and technology.
If you'd like to find out more about controlling budgets during times of global inflation, get in touch with us today. Alternatively, use our map to find your nearest firm in our global network.