---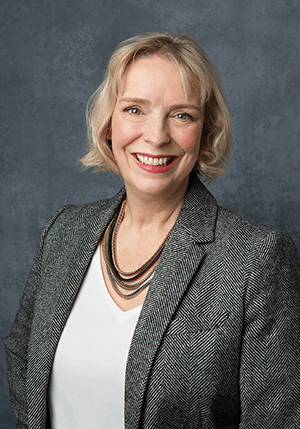 Liza Robbins
Chief Executive
Liza joined Kreston in 2018, after almost a decade with Morison Global. Liza manages all network operational activities, including Board and Global Expert Group liaison. She is focused on the development of the network as a commercially-viable entity for its members and their clients.
Prior to Morison KSi, Liza held roles at Cision, Thomson Reuters, Conde Nast and Dennis, as well as holding a number of non-executive roles
---
Don't dismiss ChatGPT in accounting
May 25, 2023
ChatGPT is already beginning to be used in accounting and I recently came across a fascinating study conducted by 187 educational institutions in 14 countries, which explored any limitations or capabilities it might have in the field. They decided to put ChatGPT to the test by feeding it nearly 30,000 classroom accounting exam questions. The results, published in Issues in Accounting Education[1], were eye-opening.
Now, before I dive into the study's findings, let me briefly recap what ChatGPT is. ChatGPT is an artificial intelligence language model developed by OpenAI. It's designed to generate human-like text based on the prompts you give it. Its ability to answer questions and generate coherent text – including articles, poems, marketing materials, emails and code – is remarkable.
So, back to the study. The questions covered various aspects of accounting, including accounting information systems (AIS), auditing, financial accounting, managerial accounting, and tax. They ranged from true/false to multiple-choice and short answers.
And the results? Well, ChatGPT still has some catching up to do.
On average, human accountants scored an impressive 76.7%. In contrast, ChatGPT managed to achieve a score of 47.5%. It's not exactly a stellar performance. However, on 11.3% of the questions, ChatGPT actually outperformed the student average. It showed particular strength in accounting information systems and auditing.
Now, you might be thinking that these results give us reason to dismiss ChatGPT as an overrated fad, or as a tool that can have some uses, but which can be ignored until it's more polished and proven.
But that would be a mistake.
ChatGPT, along with many other AI tools that are being released on an almost daily basis, is progressing at an unprecedented pace.
In just five days after its launch in November 2022, it crossed the one million user mark. To put that into perspective, it took Netflix 3.5 years, Facebook 10 months, and the iPhone 74 days to achieve the same milestone. And the growth doesn't stop there. Within two months, ChatGPT had reached a staggering 100 million users.
Its capabilities are evolving exponentially. The accounting experiment was conducted using the original ChatGPT, but we are now on GPT-4, which is far more accurate and powerful.
Accountants are already utilising ChatGPT for tasks such as technical analysis, creating summaries, writing marketing material, and communicating with clients. PWC has even introduced an AI chatbox for lawyers, exploring areas like due diligence and compliance. The adoption rate of these AI tools in the business world is astounding, and we can expect more applications for accountants to emerge.
The power of AI is not lost on industry titans either. Recently an open letter signed by the likes of Elon Musk and Steve Wozniak warned about the profound risks AI poses to society and humanity. Even the creators of AI admit that they cannot fully understand, predict or reliably control its potential. While it may sound like hyperbole, it serves as a stark reminder of the significant impact this technology can have.
We've seen many advances before that turned out to be fleeting trends. And if you've never used them before, AI tools can feel overwhelming.
But the reality is, the world is changing rapidly and we must keep up.
Our first responsibility is to acknowledge the reality of what's happening and seek to understand it fully. To help you navigate these issues, we're already planning on offering training on ChatGPT through our technology group.
Kreston is a network of experts that support each other to better understand and leverage the potential of ChatGPT and other AI tools, as well as navigate the ethical issues and dangers.
As you become more comfortable with it, you may realise that integrating it into your firm's operations is not as daunting as it seems.
In fact, I've personally experienced the power of ChatGPT. I started by asking it to write a poem, just to test its capabilities, and was pleasantly surprised by the result.
And it's not just me. Several members of our Kreston Global office now use ChatGPT on a daily basis to streamline their work processes. It helps them think faster and frees up their time to focus on more strategic endeavours.
In fact, I wrote this entire piece with the help of ChatGPT. Or did I? It's hard to tell, isn't it?
But that's the thing about AI – it's getting better every day. And if our industry wants to stay at the cutting edge, we cannot shy away from it, we should embrace the possibilities, but also approach them with caution and a critical eye.
Has your firm started integrating ChatGPT into its work processes? Tell us here.
---
[1] https://publications.aaahq.org/iae/article/doi/10.2308/ISSUES-2023-013/10903/The-ChatGPT-Artificial-Intelligence-Chatbot-How