'Location doesn't matter any more': How Coronavirus is changing accountancy
May 21, 2020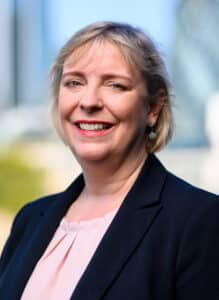 By Liza Robbins.
It's December 21, 2021.
It's nearly two years since the Coronavirus crisis took the world by storm…
How has the accounting industry changed in the interim? And how has your firm adapted to the new realities?
It's hard to predict what the future holds…
…But today we're going to give it a try!
You see, being able to identify emerging trends in the industry and prepare for them is critical if we're going to keep up, stay competitive – and forge ahead.
That's why I consulted four of Kreston's directors across four continents, to find out how they thought COVID-19 would impact the way we work, long-term.
Despite the geographical spread, there was broad agreement on one thing: We are going to end up with much leaner, more efficient firms.
"Coronavirus has shown everyone that it is possible to do a lot of work virtually, saving both time and money," says Francisco Bracamonte of Kreston BSG in Mexico, speaking from home over Zoom.
"Clients are getting used to it and will want to continue working that way in the future, both because it's more convenient and because the economic conditions will force them to look for cost savings.
"Firms that don't use electronic tools in the long-term will be less competitive and less attractive to clients."
His firm has already started reviewing their processes to see whether there are other ways in which they can become more efficient. For example, he says they have been reluctant to use outsourcing in the past, but are now looking at the possibility in case there is a second wave of Coronavirus, because it will give them more flexibility.
"In times of crisis, we've learned that you need to be able to respond quickly."
He also notes that because of the increase in remote working, firms in the future might even be able to give up some office space, cutting costs further.
This is a process that has already begun in Memphis, Tennessee, where Eustis Corrigan is senior managing director at CBIZ & MHM.
"We have a floor-and-a-third in our building, but now we're re-engineering our thinking to address how much space is really needed if we were to allow more remote workers?" he says.
And it's not just because Coronavirus has forced people to work remotely.
"Accounting firms can typically be very siloed in nature, between tax, audit, advisory and different offices. The remote working framework is helping break down those barriers, and long-term, it won't really matter where people are located.
"With Microsoft Teams, for instance, my Memphis team can be accessible for a face-to-face discussion if any of our colleagues need help…
"Location doesn't matter any more."
Not only is this good for firms, but it will be good for clients too: "They can have more people working in the field who can be accessible if needed," says Eustis.
Martin Hommersom, Partner at Van Herwijnen Kreston in Holland, predicts another type of cooperation increasing – amongst members of networks like Kreston.
He says that consultants who would normally have travelled overseas to see international clients will find this more difficult, because of Coronavirus travel restrictions.
"It's not practical to travel elsewhere if you have to wait 14 days in quarantine," he says – although people may be reluctant to travel right now even without quarantine.
"We're going to need partners in other countries to act on our behalf."
In fact, many of the trends predicted by the directors are already well underway before Coronavirus hit – for example, a move towards advisory services and increased adoption of IT.
But Coronavirus has forced all of this to happen faster, as firms move online and as clients need more advice about how to survive the current economic pressures.
This does not mean that the transition will necessary be smooth.
"A lot of the software we use is expensive and there's not enough of it," says Edmond Chan, partner at Kreston CAC in Hong Kong – where his team are already mostly back in the office, although social distancing measures remain in place.
"Audit needs to catch up with a lot of these IT changes.
"There is a serious challenge for small and medium-sized firms without the resources to create their own software, who have to rely on the market. Some firms will get left behind, or may have to change their focus" to other areas where electronic or online work is less crucial.
And not all firms are going to survive at all.
"Firms that cannot adapt to the new conditions may find it more difficult to grow, and so there might be some consolidation in the accounting industry, particularly amongst lower to mid-tier firms," says Eustis.
Of course, this presents opportunities as well, because some good firms may be available for acquisition. And some clients may be looking for new accountants…
Looking at these predictions, I am optimistic that with all the hardship and turmoil of the Coronavirus crisis, our firms have a bright future.
But you must be agile enough to adjust to the new conditions – doing what's necessary to operate in a leaner way, adapt to the needs of the marketplace, rethink the structures underpinning your business and take advantage of the opportunities that this crisis throws up.
There are also many implications for the way you manage your teams. I discussed that with our directors as well, and will share their thoughts on this next week – so watch out for that blog post!