Global mobility services for owners, investors, directors and managers
A robust global mobility strategy is a key element to growth in new territories. Kreston is a partner with Expatland Global Network, together with global relocation expert Harmony Relocation.
The Expatland Global Network (EGN) comprises global service teams across a range of vital services that help business founders and expats moving from or to a new city.
---
Moving to Canada? Sign up for the latest webinar from the Toronto team.
More details below.
"When we needed to move two new employees to Sydney to commence their new positions we were referred to the Expatland Global Network. We were able to speak to the relocations member that day and the move commenced the following day. It was a very prompt turnaround time and the whole experience was seamless. The Expatland Global Network took the worry and headache away from moving our employees."
Scott Hudson, Commercial Manager
Western Sydney Wanderers FC
We help to provide expatriate tax, immigration and wealth planning support for individuals and organisations who need to move senior and mid-management employees around the world. Many smaller companies don't have extensive HR support, so we are able to help give this support but also provide in-depth location knowledge, relocation and other in-country advice without needing scaled internal operation. We connect you to the services that any relocating employee would need.
Our teams provide services across the spectrum including tax advice, home search, relocation services, education consulting and insurance advisory services, working together across borders to help expats moving between cities.
Kreston provide Global Mobility services in the following locations
The future of global mobility post-pandemic
We have seen continued activity throughout the pandemic with ex-pats continuing to travel in as far as the travel restrictions allowed.
We are also aware of continued planning activity with companies planning for when the pandemic is over and their employees can be mobile again. The question is, "What will the globally mobile entrepreneur or employee of the future look like"? Will someone hop on an aircraft for a couple of days a month every month to visit an offshore office or workplace? Will those meetings now be held less frequent face to face and be held virtually more frequently? We shall see. We suspect that the prospect of short term offshore assignments will diminish, but we do think that long term business visitors will continue so that the pattern of non-domiciles establishing residence in a foreign country will continue.
To this end, if this trend continues so that the employee is on their own, the establishment of a global network to service all the needs to move individuals around the world and help them to relocate successfully is important and is bound to win – provided that the network becomes established and is easy to access from the first Google hit.
We have also seen some evidence whereby pre-pandemic, companies would fund and arrange the package for the entire move, but now will simply give the employee an amount of cash to relocate to the offshore country, leaving the employee to make arrangements themselves.
Doing business in the UK
A helpful how-to webinar for business owners looking to relocate themselves or staff to the UK. Hosted by our partners at Expatland, who co-ordinate all aspects of moving country, the video covers legal requirements, relocation and tax advice.
If you are looking to relocate to the UK, please contact one of our locations below.
Our Global mobility services are provided in the following locations:
Africa
---
Asia Pacific
---
Europe
---
North America
---
South America
---
Global Mobility Webinar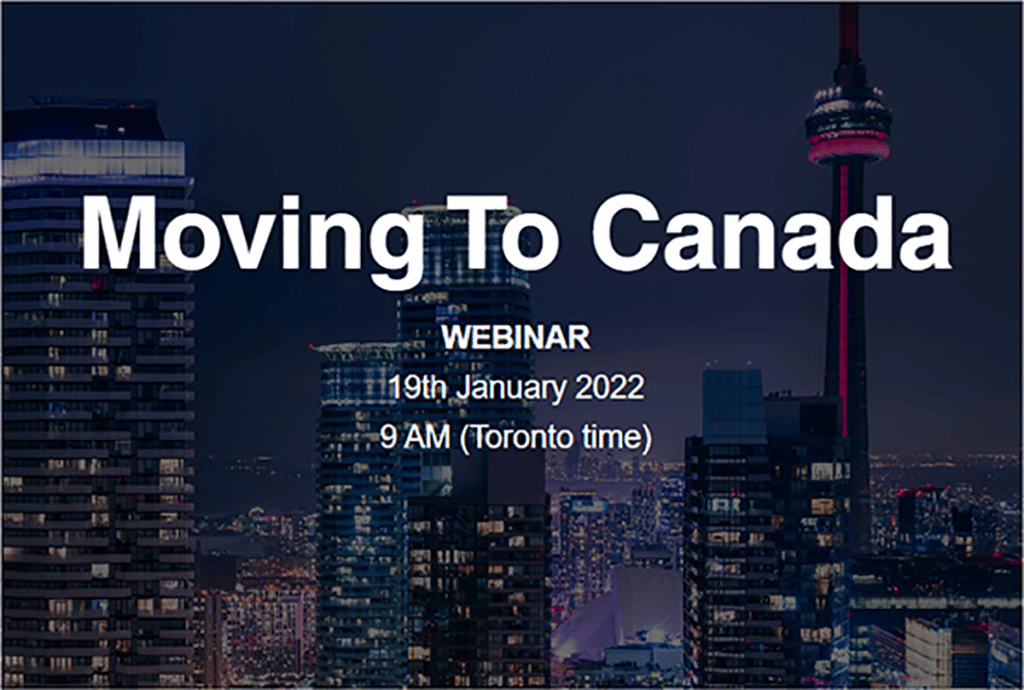 Sign up now
If you are moving to Canada, or responsible for guiding a client or employer through tax, visa and employment law implications then this explainer webinar will support that journey.
Date: 19 January 2022
Time: 9am, Toronto.
Global Mobility News
Remote, hybrid or digital nomad?
Covid has created a new wave of people embracing the opportunity to work from anywhere. "Digital nomad" was an expression first used in the late 90s, during the dot-com boom as the technology community took advantage of developments in technology, using nothing but an internet connection and a laptop or mobile phone to set up an office anywhere.