7 essential change management rules
September 30, 2016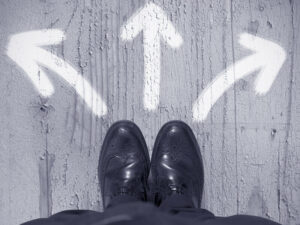 Managing change is one of the biggest challenges for businesses as it requires a huge effort from managers and organisations to efficiently turn a transformation into a reality. When change occurs in a company, such as a merger or acquisition, there needs to be careful planning and significant resources.
So what is the best way to manage change in business?
By following these seven principles, listed on the Consultancy.uk website, you will increase the likelihood of a successful transformation:
1 – Active and visible executive sponsorship – employees need to be informed by CEOs and business executives about the project's importance and the reasons for any changes. Senior leaders have to demonstrate with words and actions their support for the change project.
2 – Structured change management – Following a goal-oriented change management model is a good way to build up a structured management change approach. One option is to use the ADKAR methodology of change management firm, Prosci.
ADKAR represents five key steps to take to be successful: Awareness, Desire, Knowledge, Ability, and Reinforcement.
3 – Engagement with project management – change management works better when it is launched at the beginning of a project and integrated into the project activities, focusing both on the 'technical' and 'people' side of the project.
4 – Resistance management – during the changing process, people may react positively and negatively. Managing resistance to change can sometimes be tough and it is possible to minimize any resistance by involving employees in the change process.
5 – Frequent and open communication – a good communication plan is vital to support the change process. Face-to-face communication is more preferable to email, newsletter or messages.
6 – Support from middle management – middle managers can often make or break successful change. They can be the most difficult to convince of the need for change and that's why it is vital for the change management team to get executives and middle managers on board early on in the change process.
7 – Dedicated change management resources and funding – Projects with these features are more likely to finish on schedule and to be completed on budget. External specialists can support executives to manage the change.
Managers who put these principles into practice can make the most of how to manage people during change processes and avoid problems such as low productivity and resistance. In times of necessary changes, it is essential that leaders know how to build an environment where everyone can walk in the same direction to success.